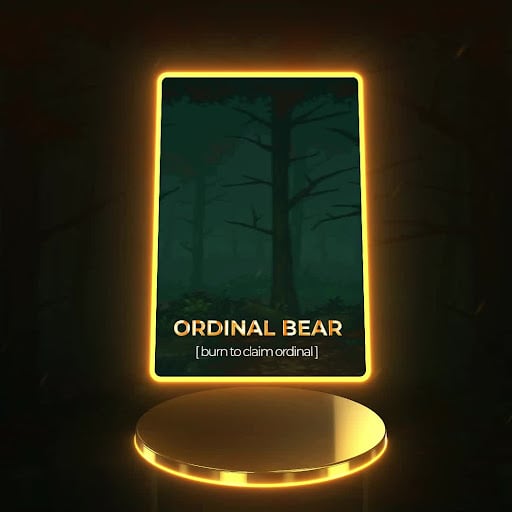 Ordinal Bears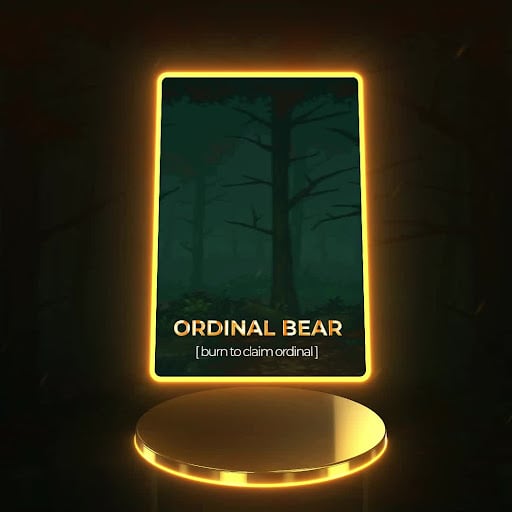 Ordinal Bears
Ordinal Bears is a collection of unique NFTs and a continuation of the Omni-Chain Moonbears collection.
Each Ordinal Bear on ETH is a claim ticket that can be burned for a BTC ordinal inscription. Claim your ordinal bear by burning this ticket. Burning…
Show more
Price Movement
Watch Ordinal Bears on Floor!
Market Stats
News
Get more Ordinal Bears news
Similar Collections